Volunteer with Social Benefits
Applications have closed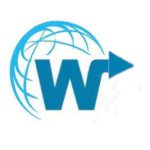 Website Wayfinders Business Co-operative
Providing software as a service and an online community for small businesses
Duties
A system administrator is needed to manage routine user registrations and support, software installations and updates, backups. This is for WordPress and Django websites as well as NextCloud platform and Linux operating systems.
The incumbent must be reliable and will need to sign a non-disclosure agreement.
Requirements
This job requires some combination of formal education, training and experience in website system administration. Experience with WordPress and or Django is desirable. Certification is preferred. You must have a computer and internet access.
Terms and Conditions
This is a part time unpaid volunteer position, suitable for someone wanting to further develop and maintain their skills and earn references, recommendations and referrals. It is possible that the position may become paid at some point in the future, but a competition may be needed at that time.
It is estimated that four to six hours per week may be needed to manage a number of websites.
All work will be done remotely.